What services does EPC Consulting & Tax Solutions offer?
---
The following services are currently being offered:
Year-Round Tax Preparation

Notary Services

Credit Coaching & Restoration

Consulting for Business, Accounting, and Financial Services.
---
How does your tax preparation services work?
---
EPC Consulting & Tax Solutions is an authorized e-filer with the IRS. We are a mobile and online based business. Our tax preparation services are offered year-round. We are very flexible and give you the convenience of filing everything online or being mobile and bringing our services to you. We provide mobile services to our clients that are in the metro Atlanta area only.
---
What tax preparation services do you offer?
---
We offer:
Amendments

1099 filings

Small Business Filings (1099 Forms, Schedule C's, LLC's, Sole Proprietorship)

Corporation Filings (S-Corp, C-Corp)

E-File and Paper Returns

Basic, 1040 and other tax related forms and more.
---
I have a lot of receipts, no accounting software, or no type of record keeping. I need EPC to organize this for me, how much is it for this service?
---
Depending on the severity, this can take up to 120 days to complete. Fees are $100/hr or a flat fee of $500.
---
Is there a fee for mobile services?
---
Yes, there is an additional fee of $15 that is charged to come to your home or specified location. The fee will be automatically drafted and charged once your refund is approved by the IRS and check is dispersed. Mobile services are only offered in the metro Atlanta area only.
---
Do you have an office?
---
Yes, we have an office located in Midtown Atlanta and services can be provided here as well. Services at our office are by appointments only and must be scheduled 3 days before your scheduled service. Please schedule your appointment 3 days before, failure of properly scheduling can result in the cancellation of your appointment.

---
What are your fees for tax preparation?
---
Amendments - $250 (Half must be paid before mailing in)

Basic Paper Filing- Starts at $300 (Half must be paid before mailing in)

Basic E-Filing - Starts at $350

Small Business E- Filing (Sole Proprietorship and LLC) – Starts at $400

Small Business Paper Filing (Sole Proprietorship and LLC) – Starts at $500 (Half must be paid before mailing in)

Business E-Filings (C Corp and S Corp) – Start at $600

Business Paper Filing (C Corp and S Corp)- Starts at $650 (Half must be paid before mailing in)

Organizing Receipts and Important Documents before filing - $100/hr. or Flat Fee of $500
Failure to pay the other half of the service provided after services are rendered and confirmation of your return have been successful will result in suspension of future services with EPC Consulting & Tax Solutions, LLC.
---
How will I know the exact fee I will be charged?
---
Free quotes are provided after viewing all documentation and entering information necessary to process your return. Before we process or submit your documents to the IRS you will be contacted and advised on the exact fee you're being charged. All questions will be thoroughly answered. If you agree to the fee being charged, we will then proceed with e-filing or scheduling an appointment to finish processing your return.
Quotes can only be completed online only, if you wish to proceed after the quote is provided you may schedule an appointment to meet using our mobile services or in office.
---
What's your turnaround time on filing?
---
If you choose the online option to file your taxes, it can take as little as 2 hours but, up to 72 hours for basic returns and small businesses (Sole Proprietorships and LLC's). The turnaround time is based on communication between both parties (company and client).
Amendments, Paper Filings, & Large and Small Businesses (S-Corp and C-Corp) must be completed in office or via mobile by appointment only.
If you prefer to use our e-file services to file your taxes in office or using our mobile services, your taxes will be submitted immediately unless other issues have prevented us to complete your return during the date and time of your appointment.
---
How does the Credit & Financial Consulting Program work?
---
The Credit & Financial Consulting program is designed to help young adults become financially fit. The process includes removal of any inaccurate information listed on your consumer credit profile or simply updating information on your credit accounts. In addition to the dispute process which will be completed by us, you'll receive a monthly personalized plan to complete your list of goals. This plan may include saving, budgeting, or learning the importance of prioritizing. Each month a different goal is set and resources are provided to help implement a change in your everyday life.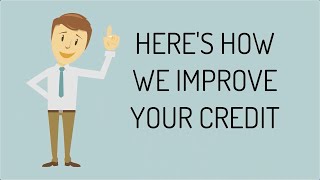 ---
How long is the process?
---
The Credit & Financial Consulting Program requires a minimum of 6 months to see its full potential. During the six-month program, clients typically see a credit score increase within 45 days of initial enrollment. Although, the program requires you to be enrolled for six months, if we've completed all necessary tasks before then, we will let you know. We will not hold you longer than you are needed and you are not penalized for canceling before your 6 months is up.
---
How much does the The Credit & Financial Consulting Program cost?
---
The Credit & Financial Consulting Program has an initial consultation fee of $29 which is performed and paid for prior to the actual audit & enrollment session.

After qualifying as a candidate for our program, a one-time fee of $129.00 is collected and the $29.00 that you paid for the consultation will be applied to the one-time audit and enrollment fee. After the onetime fee for your audit and enrollment, an auto drafted monthly payment of $99.00 will be applied thirty days later on the 15th or 30th of each month. You will be billed in arrears which mean you'll be paying for services we have already worked.
---
What if I'm not interested in your services after the consultation?
---
You will still be responsible for the fee of $29.00 and it is nonrefundable.
---
What if I paid for my consultation but will not be ready to enroll until later?
---
The $24.99 consultation fee can be applied to your services for up to 3 months. After 3 months from the date of your consultation, it cannot be applied to your services. You will have to pay full price for the audit and enrollment. You do not have to complete another consultation unless fees or services with EPC have changed.
---
What if I just want or need an audit completed?
---
Some of our client's credit isn't as bad as they think. After an audit is completed, we will let you know what's best for you. We are a company of integrity that will let you know if you'll benefit from our program. For that reason, we do offer audits only. EPC's audit only includes a personalized goal setting plan and 2 monthly coaching sessions for three months for a onetime fee of $99.99. The $24.99 charged for your consultation will not be applied to the audit only service if you paid for a consultation.
---
I want to restore my credit myself and may need help. How much is it for EPC to teach me DIY tips?
---
EPC offers a Credit Coaching Program as well. This includes an audit of all 3 consumer reports from Experian, Equifax, and Transunion, a monthly goal setting and personalized plan, a diy kit with sample letters and rules you'll need to successfully challenge the validity of your troubled accounts. The coaching session is for 6 months, you'll receive 2 coaching's a month, for a flat fee of 249.99. However, diy tips are also posted periodically on our social media platforms. Make sure you follow EPC on Facebook, Twitter, and Instagram to stay up to date on what's new!
---
What if I need specific attention to a certain item?
---
EPC Consulting & Tax Services does offer a "Flex Pay" option where the client is only responsible for payment of deleted items. Flex Pay clients have a one-time setup fee of $149.99 in addition to whatever services you need removed from your consumer report.
Here are the rates:
Personal Information removed: $35.00

Inquiry Removal: $35.00

Charged Off Listings: $60.00

Collection Accounts: $75.00

Late Payment: $45.00

Repossessions: $100.00

Student Loans: $100.00

Bankruptcy/Civil Judgement: $500.00

Foreclosures/Child Support: $250.00
---
Are your services guaranteed?
---
We guarantee that if you enroll in our Financial and Credit Consulting Program and we are unable to help increase your credit score within one hundred and eighty days (180) days we will provide a 100% refund of every dollar invested. We also offer a money back guarantee on any service you paid for and were not provided service.
---
---